MOWAPI stands for Most Wanted Pieces.
We want to provide high quality handcrafted artisan pieces from all over the world.
Sustainability

We make sure that all our products are made with care and responsibility towards our planet and its people.

Quality

We are committed to providing high quality products by cooperating with experienced local artisans.

Craftsmanship

We support the art of craftsmanship. Each piece is unique and has a piece of history of the artisans' culture.

Vegan

We believe we can be fashionable and cruelty-free. This is why all our products are made with sustainable vegan leather.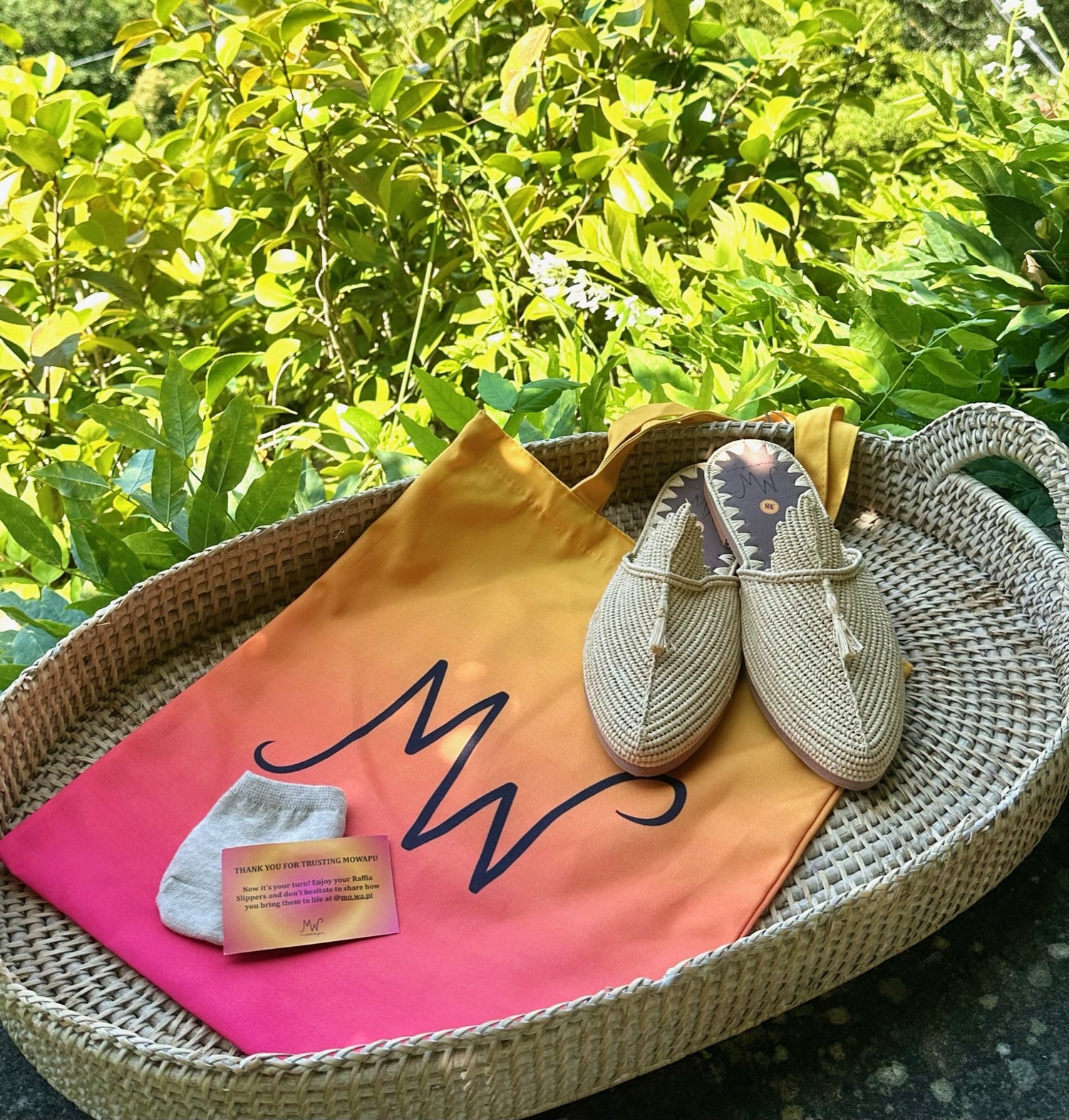 When you place your order
You will receive your Raffia Slippers, together with a free tote bag and mini socks that will bring maximum comfort!
Order Now